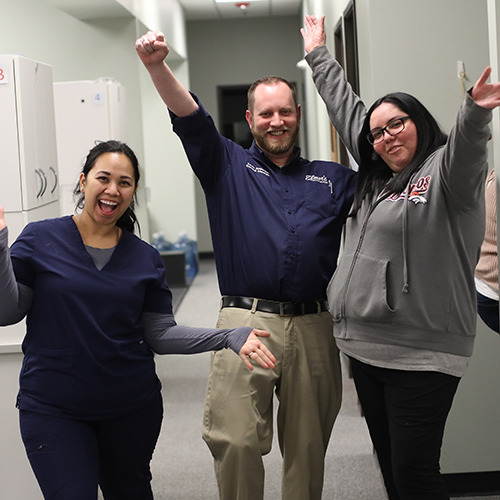 ABOUT HALO DENTAL NETWORK
Welcome to The HALO Dental Network, dedicated to being the most impactful dental charity in the United States. HALO (Helping and Leading Others), led by Dr. Brady Smith, provides free dental care to underserved populations throughout the country. Powered by The Tooth Fairy Army, a network of Dentists, Orthodontists, Oral surgeons, and other dental professionals, HALO strives to donate up to $50,000 worth of free dental services to deserving people in need. Dental services include dental implants, veneers, fillings, crowns and root canals.
The ramifications of poor oral health and a lack of access to dental care are endless, from physical health issues including cardiovascular disease to economic costs. The inability to smile due to decaying or missing teeth has major implications for one's mental health, often leading to depression, diminished self-esteem, unemployment and poverty. Those who suffer from dental health issues often suffer in silence out of embarrassment and societal shame. These are the people HALO lives to serve and you can help them, too.
When HALO gifts a patient with a new smile, we aim to improve more than their mouth, but their entire lives. With a new smile comes renewed confidence, new opportunities and a fresh lease on life. At HALO, we measure our success one, beautiful and life-changing smile at a time.
Founder & President of HALO;
General of the Tooth Fairy Army
The Founder of The HALO Dental Network and fearless leader of the Tooth Fairy Army, Dr. Brady Smith, DDS, received his undergraduate degree from Brigham Young University – Idaho. Upon graduating from The University of Pacific School of Dentistry in San Francisco, Dr. Brady and his lovely wife relocated to Colorado, where Brady began his career in dentistry.
Five years later, the Spokane native returned to his home state of Washington, where he established his Comfort Dental practice in Camas. Although his practice was thriving, he wanted more. Inspired to give back, Brady launched the popular DRILLED with Dr. Brady, a podcast to help educate and demystify dentistry. Now, Dr. Brady is growing The HALO Dental Network, a global coalition of dental professionals willing to donate their services to their local communities. Not only does he lead the HALO effort, but he donates his time and services to the dentally underserved, changing countless smiles and lives.
Now a father of four, Dr. Brady enjoys playing basketball with his sons between saving smiles. He also plays guitar in a local cover band called The Playlist.
Founding Partner &
Executive Director
Lowell-George Granath, HALO's Executive Director and on-call Renaissance Man, serves as the Maverick of the Tooth Fairy Army. From a young age, Lowell-George proved that music was not only in his name, but in his blood. Granath dedicated himself to writing, recording and performing music across the globe. He soon discovered yet another talent – bare editing and producing social media content.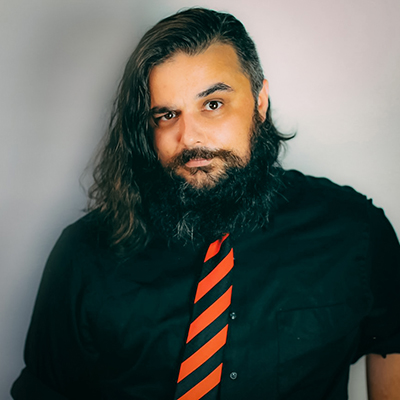 In 2018, Granath met Dr. Brady during an exam at Comfort Dental. After discussing Lowell's dental situation, the conversation pivoted to Brady and Lowell's shared love of music, guitars and general buffoonery. After a few more appointments and randomly bumping into each other at various music stores, Brady brought Lowell on as co-host of DRILLED with Dr. Brady, an idea that evolved into HALO to develop a nonprofit on a grander scale.
As an Alaskan native, Lowell-George still enjoys adventuring outdoors. His next project is building his own production studio on his land in Washington. And, of course, he is still making beautiful music and working on various creative projects.